Linen Envelopes
Looking to upgrade your current stock of envelopes? Linen envelopes will make a great first impression and larger orders cost less than a penny more per envelope!
Prices start at $214
Get Started →
Envelopes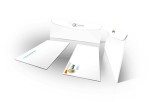 Do you need custom printed envelopes for your business, charity, or direct mail campaign. Reduced Printing offers envelopes in various sizes and quantities with large discounts for bulk orders.
Prices start at $153
Get Started →
Postcards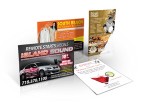 Are you considering doing an postcard mailing campaign? Need tips and advice on how to create the perfect postcard to lure in more customers?
Prices start at $30
Get Started →
Thin Flyers
Our thin flyers have a multitude of purposes from promotional campaigns to events.
Prices start at $52
Get Started →